The Beast from the East
The weather I like least!
As the Beast from the East weather front hits the UK doing it's up most to bring the travel network to a stand still my training for the Helsinki Half Marathon intensifies!
I'm sure some of you reading this will say minus 5 degrees? A few inches of snow? That's nothing! But I'm English! I love to moan about the weather!
It's so cold at the moment! To think not so long ago I was training whilst on Holiday in the Dominican Republic, blue sky's and sunshine (of course being English I'd moan it was too warm before going for my run!)
So the training is going well, I've gone from unplanned training (I live most of my life with little planning or last minute decisions) to following a plan, a training plan. Feeling stronger and more confident in my ability. My miles are racking up and it all feels realitvely easy.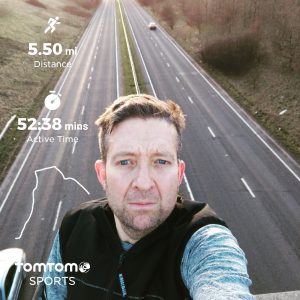 Had a few things going on which have been stressful so getting the trainers on and clocking the miles has helped me mentally as well as physically.
I've started to attend strength classes for runners on a Monday and that's a great help along with the biweekly physio. Thank you Ashley Schoenwetter on both accounts!
It's Wednesday afternoon as I write my latest blog and I've sat today's training run out due to the snow and ice, if it continues I'll hit the treadmill tomorrow.
My birthday was a few weeks ago and after a night celebrating I've decided to keep off the alcohol until after Helsinki.
I've done this pre London Marathon before and it was a big help, felt more awake and obviously kept my weight down.
So have a beer ready for me at the finish line please!
So between working, training and fundraising for Teensunite the charity im running for things are going extremely well.