Hello everybody,
Spring has finally arrived, which means it's roughly -18C instead of -20C. As I've just almost
froze my nose off, I'm quietly doing my training inside making the dreaded treadmill my new
best friend. This week marks the end of a 10-week preliminary preparation period, during which
I've been scoring about 40-50 km each week, so I'm quite eager to spend the following two
weeks swimming and cycling giving my muscles a well-deserved switch of scheme and then the
real work starts finishing on June 9 th.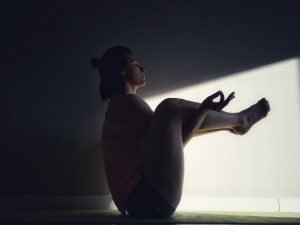 I know that many hate treadmills with all the intensity in the world, but when your climate goes
bananas in winter, you are left with almost no choice. Inside track and that machine moving on
its own. Let's talk advantages, shall we?
It's safe! No unexpected stones or puddles, just the rubber band.
You can keep your pace easily. You look on your watch and it just stays the way you
want it to be. You're in control!
You can alternate speed workouts with hill workouts without any visible issues. Fartlek
training? Absolutely! Intervals? Here you go!
It provides close-to- perfection conditions giving that sense of hygge, if it's even
applicable to running and sweating. No layers, normal speed, air conditioning. Winter
brings much stress, why add, when you can enjoy the setting and move to the street
when the snow's gone. You guessed it – not a snow lover here, which might sound
strange for a Russian, but no, the sun's my driver.
Last but not least, Mo Farah does it. I mean, if HE does it, why shouldn't I?
Speaking about strength workouts, I'm hibernating. I do go and smash those TRX routines
when needed, but I generally would rather be falling asleep right there on the mat. Mat it is!
Yoga asanas are really useful for calming the mind and toning the body. No rocket science
here, everybody knows the benefits, especially when the lack of sun makes you start wishing for
a life of a bear, a badger or a cat. No snooze buttons, just snooze.
Even though winter has posed many challenges in terms of developing cold and apathy survival
skills, it feels like a tiny victory every time I step into the gym after spending fruitful time sending
smoke signals to myself with an extra resting day request. Proud to say, in 10 weeks I've
skipped just 3 runs.
I toast with a mug of hot tea to all my fellow ambassadors and runners. We got this! 100 days
left until my most anticipated running event this year, as I was lucky enough to be born in June
9 th . Is there a better way to celebrate your birthday than with a medal? I don't think so.
Bear (badger/cat) hugs and
See you in Helsinki!