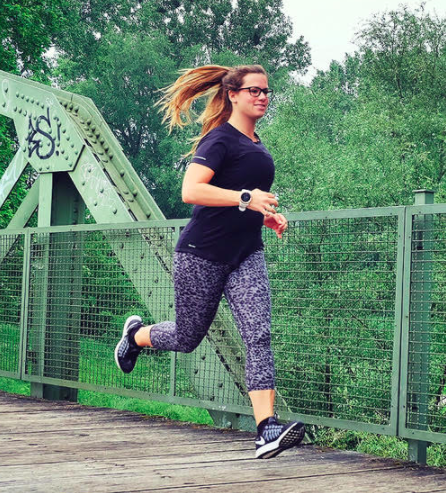 Short introduction 
I am Tabea, in the next few days i will be 30 years old and i come from berlin. Im Physical Therapist and i found my running passion in 2013. Running is my therapie. I love to run , to clear my mind and to do something good for my body.
Running, Biking and some workout for the ABS and my back, but my absolut favorit ist running!!
What are you expecting from Helsinki Half Marathon?
I am so happy to come to finnland to Helsinki. I want to have fun with other people with the same passion. Enjoying the city and i'm excited to meet the other ambassadors and hope we have fun together.
Goal at Helsinki Half Marathon? 
maybe i can crush my personal best time, that would be awesome.
Half marathon PR? Other PR's?
10k: 45:33 // Half: 1:43:30 // M: 4:26:44
How you will prepare for Helsinki Half Marathon?
I am trying to loose some KG because i got more in the last month. Now i want to lose them and want to catch my new personal best time. I want to eat healthy and I will do a lot of runs, longer runs, intervall and have to train my core. This will be a challenge.
What inspired you to start running in the first place?
After a girl's run which I was indeed one of the last, it has me packed. But this feeling after that race was unbeliveble. In the next years i run a lot. i travel to many cities to participate in runso run a race. ( Stockholm , Amsterdam, Venedig, Paris,…) In the last years I lost 30 kg. This year I ran my first marathon in Berlin.
Best way to follow Tabea:
Blog: www.hochjubeln.de