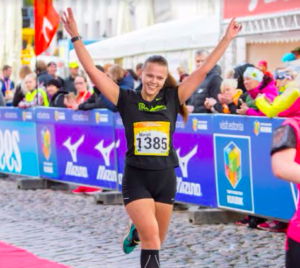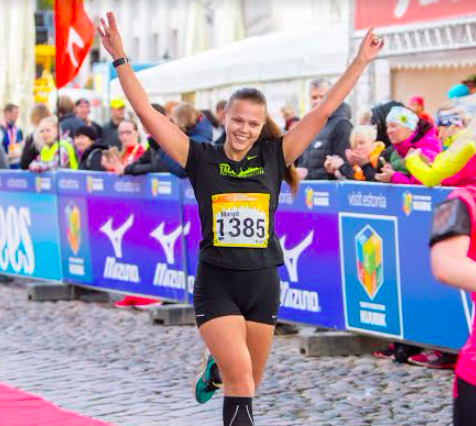 Travel to Run: Dream Locations
Hello everyone! This is my first post as one the #HMM Ambassadors. Today I will share with you my dream locations to run/train/race. As you can see I have not included Helsinki since that dream is already on it's way to becoming a reality (yay!). But let's see what else is on my list:
New York City (USA)
NYC has to be number 1 on my list. I've never been to New York but it's my absolute most desired place to visit. Any TV shows or movies taking place in NYC – I'm 100% into it. There is just something about this big city that captivates me… As a runner who loves New York, it's no surprise that one day I would love to run the New York City Marathon. As of right now, it's a bit out of my reach for many reasons but one day… One day I will make it happen. 🙂
Berlin (Germany)
Running the fast, popular and well-known Berlin Marathon has been on my mind ever since I read my friend Heidi's story about running her first marathon there. She only had good things to say about Berlin. The idea of running Berlin re-entered my mind this autumn after my friends Anneli & Tauri wrote about their experience as water station volunteers. It sparked something in my heart again and we (me and my boyfriend) decided to enter. That, however, is not easy: if you are not super fast (and I'm not) or don't have a lot of money (to participate through a travel agency or a charity), you just have to try your luck and participate in the entry drawing to win a chance to run the Berlin Marathon. We are waiting for the results of the drawing right now, we should know by the beginning of December. Fingers crossed!
Dresden (Germany)
Let's come back to my friend Heidi. She's Estonian but has been living in Germany for many years now. We actually became friends through our mutual interests of running and blogging. I have visited her twice in Dresden. And I love that city. The history, the architecture, the gorgeous riverbanks of Elbe… What's not to love? I even considered running the Dresden Marathon this year but it takes place in October that does not fit my work schedule at all. But Dresden is definitely on my list.
Valencia (Spain)
My boyfriend ran the Valencia Marathon last year. I was his support team. We loved that trip! The last 100 metres of the race are worth running the prior 42 095 metres. The finish is just breathtakingly beautiful. The course is fast, the weather is nice and crowds  – both running and cheering – are crazy (in the best possible way).  Valencia is a gorgeous city with plenty to do and see. The race takes place in the end of November. That is both good and bad because the weather in Spain is just right for running but if you want to run a personal best, as an Estonian you need to: 1) rearrange your typical race schedule for the year to be in top shape in late November instead of mid-September, 2) not get ill in the cold and rainy Estonian weather prior to the race. But in general: it's great race for a very low price.
Rome (Italy)
All roads lead to Rome, right? 😉 I visited Rome many years ago. It's truly a one-of-a-kind, unique city. Running a marathon there would be epic. I think it was one of the first foreign marathons I ever dreamed about. I actually took part in a lottery to win tickets to the 2015 Rome Marathon and was pretty sad when I didn't win. But it's still on my bucket list.  
South of Portugal
This spring I participated in a 10 day training camp in a tiny town called Monte Gordo in the south of Portugal. I LOVED it. Run, eat, sleep, repeat. It was the first time I actually could run my long, slow runs with a normal, low heart rate. I believe this training camp, this wonderful time we had in Portugal was truly the beginning of my great running season I had in 2017. I still dream of going back and experiencing all of it again.
So there you have it: my dream running locations. If you have any other interesting recommendations, let me know. 🙂