Blimey! it's the weekend already. How did that happen? And it's a bank holiday weekend, and it's nice and sunny outside!
This week has gone in a bit of a blur if I'm honest I can't put my finger on why, but the week has flown.
I think it might be after a few weeks of uncertainty around a new job I finally got some good news obviously that's given me a bit of a natural high and a buzz. Its helped with my training, when something or someone puts a spring in your step then the hardest chores, the things you don't want to do suddenly become easier, a pleasure.
There are days when I think of as many reasons as I possibly can not to get out and train but this week I've looked forward to every run and when your running 5 days per week it isn't always easy to look forward to every run!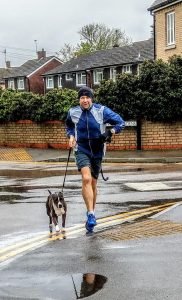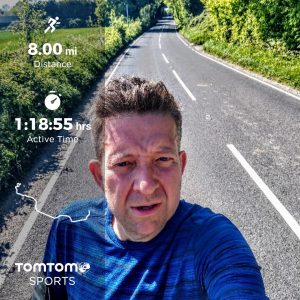 The legs have been tired on quite a few occasions; I guess when your upping your training plan that's natural, I can always tell that the legs don't appreciate only 24 hours of recovery.
However, with the morning so nice and sunny on Sunday I set off on my 8 mile run. The preparation wasn't ideal, I left home later than anticipated so the heat was starting to intensify, I didn't drink any water before leaving home, I didn't take any water out with me and for some mad reason I decided to head out from Hoddesdon to Roydon, country roads, no paths to run on and boy it was Hilly! (The name of the Road; Hamlet Hill should have given me a clue!)
Nevertheless, I managed to surprise myself by running at a consistent pace and whilst ending the run with an extremely red face I didn't feel particularly tired. A good sign for Helsinki
Bank Holiday Monday was rest day and after spending a couple of hours at Standon setting up the Teens Unite stall for the May Fare an afternoon of rest and recovery was the order of the day.
Enjoy the sunshine!