Whoa! What was it flying by? Time? I still can't believe this is happening to me. I am a part of the Helsinki Half Marathon Ambassador squad and I'm beyond happy. Many thanks to all the organizers doing their amazing job.
As for my humble self, Im spending May, guess what?, running. On May 1st, I did my first ever "ankle-deep in mud" race freezing under pouring rain. Come to think about it, it was fun. Afterwards. A few km in it was definitely a non-stop curse in my head buzzing "You could have done so much more instead. You could have stayed at home and watched telly". The thing is, someone said that our greatest enemy lives between our own ears. I call him Mr. Ouch. He prefers playing it safe and hates when I start pushing harder. I think, he might have to move, I'm a little tired of him, he's messy and my husband is jealous. 🙂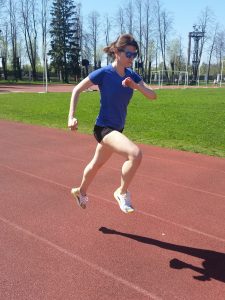 Before the Helsinki event I'm doing 2 more 10 km races hoping to improve my PB. I'm working of my strength training routine and looking forward to make some progress, since it's not my forte. I'm already on pretty good terms with TRX. However, sometimes, it's not about the race, it's about feeling better, getting that runner's high and have fun. I've been reading the posts of other ambassadors and I too preach: it's not about the figures, it's about YOU and YOUR mindset.
I think I still haven't talked about food in this series of posts. I don't eat meat for almost 18 years, hence, my meals normally include everything but. Majorly vegetables cooked all the ways possible, legumes, dairy and eggs. It might sound awesome, clean and healthy. However, as an ambassador, I feel like I have to share that I suffer from eating disorder. Sometimes I can't really control my eating habits and that's when unhealthy stuff appears in my diet. I'm trying to fight it as hard as I can, day in and day out. So if you do the same, I hear you my friend. We can do this. And THIS is why I run.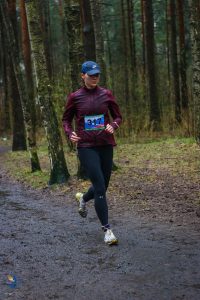 Race preparation always makes me think about my meals. I start planning them, especially during the pre-race month, it all becomes crystal clear and helps forming a healthy habit.
I guess, that's it, folks. It's been so great sharing my journey to the HHM2018 with you.
I'm soooo looking forward to seeing you all in Helsinki in less than a month!
Take care